Get The Woodland Elves before it hits the shelves and pick up your copy at the Marion Public Library Launch Party!
Please note: If you are having your order shipped outside of Marion, OH,
you will be invoiced for shipping.
Please print off and bring your purchase confirmation to pick up your purchase.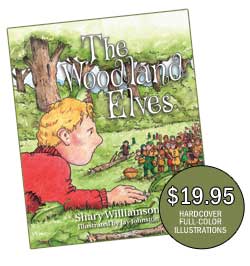 Make the story of The Woodland Elves your own!
Hardcover with dust jacket
Beautiful, silky matte cover finish
Full color glossy illustrations
64 pages of story and images
Includes Music of the Woodland Elves lyrics!
$19.95 (plus 7.25% tax)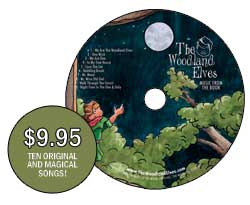 Keep your toes tapping with elfin music!
10 fully-mastered tracks
8 singalong tunes
Two 30-minute  nature/relaxation tracks
Lyrics available in The Woodland Elves and online
$9.95 (plus 7.25% tax)
Take the book and music home!
The perfect gift for the budding elf in your life!
Musical tracks match book chapters
Get both, save $4.95
$24.95 (plus 7.25% tax)