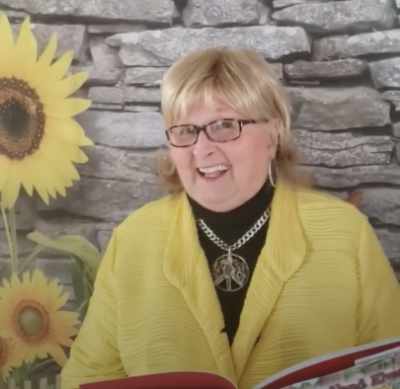 *** NEW ***
Author Shary Williamson has some short uplifting videos created just for you.
---
Welcome to the world of The Woodland Elves!
Here you will find the (almost) true story of how one family came to know and love an entire community of elves living in a forest near the family tree house. There was something about life in the tree house that made the children want to stay there as long as possible. Anything could happen there on beautiful moonlit nights or clear sunshiny days.
Grandmother knew about the infinite possibilities of the woods.
She met the elves when she was young, discovered the secret life that existed in the rivers and trees and, throughout the years, remained friends with its hidden inhabitants.
It was for her grandchildren that she had a magnificent tree house built at the edge of a forest. A little brook flowed gently past it carrying an assortment of fish, frogs, and turtles. This, indeed, was the perfect place to discover what—or who —lived within the woods.
Grandmother felt her grandchildren were old enough now to learn the secrets of the forest. She was so in hopes that the elves would return while her grandchildren were visiting for the summer.
v
And. They. Did.
---
Author Shary Williamson has put together a flyer to introduce you to The Woodland Elves book series, activities, and presentations. You can download your own full color flyer here:
---
View the book trailer for The Woodland Elves below!
Introducing the book trailer for The Secret in the Forest below!